20 of the top most frequently asked questions about bed bugs coming soon. In the meantime please read thru all the articles we've added to the site that outline lots of great info.
I started this site after a battle with bed bugs that nearly drove my wife insane and left my 10 year old son scarred with tons of bit marks. I've never felt more violated and went to war researching for hours/days/weeks to find every bit of info to help me eradicate these bugs from my home. After tons of research and work I eliminated them from my home and learned so much info that I decided to share this with the world.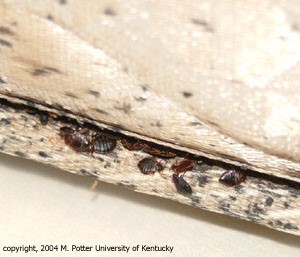 The only way we'll keep ourselves bug free is if everyone around us also knows how and what to do to reduce the spread of bed bugs. So please check back frequently. I'm working on putting together an extensive step by step guide for eliminating bed bugs and how to make sure you never get them again. So please check back frequently and signup for my newsletter which will notify you of new and relevant info.